The Texas Flute Society is proud to present our 2010 Guest Artists
Ian Clarke, Amy Porter, Elizabeth McNutt, Daniel Alexander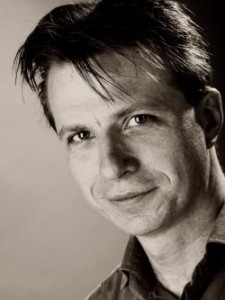 Ian Clarke is acknowledged as one of the leading player/composers in the flute world. His compositions have been performed across five continents on stages ranging from London's South Bank to the Glastonbury rock festival. These published works are establishing themselves as some of the most exciting flute repertoire of today and are being embraced by internationally acclaimed performers, teachers, colleges & students alike.
Ian has performed as a celebrity soloist for the British Flute Society including the 1999 & 2006 International Flute Conventions, Manchester, and as one of their 'renowned artists' at their 20th Century flute day in 2001. He made his international debut as a guest soloist at the NFA's 2001 International Flute Convention, Dallas. Following on from this Ian was the guest artist at the 2003 Hungarian National Flute Event and a headline artist in the 2005 NFA convention in San Diego. Further tours of the USA have followed in addition to invitations to perform in Canada & Iceland in 2007. He has given masterclasses at the Royal Academy of Music, Guildhall School of Music & Drama, Royal Scottish Academy, Royal Northern and Trinity College of Music and has regularly been invited to perform & lead workshops for 'Flutewise' and numerous other flute events in the UK and abroad. Ian has been a regular visitor to many of the UK's leading Summer Schools and, along with Clare Southworth, led the 2007 Woldingham Summer School; additionally he joined Wissam Boustany for the 2007 Scottish International Summer School and will be doing both again in 2008. 2005 saw the release of his long awaited CD 'Within…', now critically acclaimed and since release continues to be one of the flute world's best sellers.
A prize-winning student, Ian studied with Simon Hunt, Averil Williams and Kate Lukas of the Guildhall School of Music, London. He concurrently studied Mathematics at Imperial College, London graduating with Honours. Ian is professor of flute at the Guildhall School of Music & Drama.
Ian works extensively with musician/composer Simon Painter writing, producing and performing music for film & television under the name of Diva Music with numerous recordings between them and applications from Microsoft to Oprah Winfrey! – www.divamusic.co.uk
Ian is an International Miyazawa Flute Endorsee.
Three-time international prize winning flutist Amy Porter has been acclaimed by major critics as an exciting and inspiring American artist who matches "her fine controlled playing to a commanding, sensual stage presence." Following a performance of Jacques Ibert 's Concerto with the Houston Symphony, the Houston Chronicle praised her performance stating: "She has succeeded in avoiding all the overdone playing styles of the most famous flutists today… She also was an exuberant, easily extroverted performer whose enthusiasm for the music made the composition sparkle."
Amy Porter first leapt to international attention winning the Kobe International Flute Competition in Japan, which led to invitations to perform throughout the world. She is a touring concert artist who performs recitals in the major concert halls of Asia and the United States with pianist Christopher Harding. She has performed as concerto soloist with orchestras throughout the world. Ms. Porter has been heard in recital on National Public Radio, highlighted on PBS Live From Lincoln Center and featured on the magazine covers of Flute Talk Magazine in the USA, The Flute Magazine in Japan and Muramatsu Flute Magazine in Japan.
A native of Wilmington, Delaware, Ms. Porter is a graduate of the Juilliard School in New York where she received a full scholarship for her degrees as well as fellowships to Tanglewood and The Mozarteum Summer Academy in Salzburg, Austria. Her teachers at Juilliard were Samuel Baron and Jeanne Baxtresser, and in Austria her teachers were Alain Marion and Peter-Lukas Graf. After Juilliard, she held the position of Associate Principal Flute in the Atlanta Symphony Orchestra for eight years before becoming Professor of Flute at the University of Michigan School of Music, Theatre & Dance in Ann Arbor. She is the founder and Past President of the non-profit Southeast Michigan Flute Association. She is founder of the popular workshop, "Amy Porter's Anatomy of Sound" held annually in Ann Arbor with Professor of Theatre (Movement) Jerald Schwiebert and internationally renowned guests. She also is the master teacher for the MPULSE Summer Institute for advanced High School students at U of M.
In 2009, Theodore Presser Publishing Company began distributing Amy Porter's two DVDs, "Telemann 12 Fantasias for Solo flute without bass: A Study Guide with Amy Porter".and "Karg-Elert 30 Caprices: A Study Guide with Amy Porter." The Karg-Elert DVD has been translated into the Japanese and Chinese languages and both DVDs will now be available world-wide. Award-winning composer Michael Daugherty is writing Ms. Porter a concerto called The Trail of Tears Concerto, for Flute and Orchestra, to be premiered in March 2010 with the Omaha Symphony. She will then embark on a tour in 2010-2011 performing with consortium of orchestras involved in the project including Delaware, Ann Arbor and the American Composers Orchestra. In 2009 -10 she will visit Indiana University in Bloomington, Oklahoma State University, the University of Nebraska, the Raleigh Area Flute Association, the Texas Flute Society, tour Southern California visiting LA and San Diego, participate in the 2009 ARIA International Summer Academy at Mt. Holyoke College and teach at the Vianden Festival and Music School in Luxembourg. She has recently recorded music of Burton, Beaser, Daugherty, Caliendo with pianist Christopher Harding (currently available only through iTunes).
Ms. Porter has recorded on the CBS Masterworks, Boston Records, Equilibrium and ACA Digital labels. Recent CD releases include Passacaglia, Music or Solo Flute (2007) by Roszá, Dohnányi, Hindemith and Karg-Elert and the premiere recording of William Bolcom's Lyric Concerto for Flute and Orchestra. Also in 2006 she published her arrangement of Six Songs for Flute and Piano by Benjamin Godard. In 2003 she recorded Porter Ambrose King; Music for Flute and Oboe.
Ms. Porter has won more international competitions than any American flute soloist including; Paris/Ville d'Avray International Flute Competition in France, combined with the Alphonse Leduc Prize for outstanding musicianship; The Third Kobe International Flute Competition in Kobe, Japan and the Special Prize for the best performance of the commissioned work required at the competition; National Flute Association (USA) Competition. Nationally she received first prize in Artists International; Ima Hogg; Flute Talk; and many other competitions. In 2005 she returned to Kobe, Japan to serve as the American jury member at the Sixth Kobe International Flute Competition.
Ms.Porter is much sought after for her teaching and masterclasses based on her versatility as a musician. She was awarded the 2006 Henry Russel Award from the University of Michigan for distinguished scholarship and conspicuous ability as a teacher. This is only the third time since 1926 that this award has been given to a Professor in the School of Music and the first time ever awarded to a performing artist.
She has given masterclasses in Sweden, France and Japan and Taiwan as well in major cities throughout the United States. She has served as Resident Guest Artist for the Jeanne Baxtresser International Masterclass at Juilliard, has taught and performed at the 2008, 2007, 2006 & 2005 Aria International Summer Academy, 2005 & 2004 Marrowstone Music Festival, 2003 Youth Orchestra of the Americas Tour in Costa Rica, 2002 Cincinnati Flute Symposium, the 2002 Summer Academy in Courchevel, France and the 2001 World Festival of Amateur Orchestras in Nagoya, Japan.
Virtuoso flutist Elizabeth McNutt discovered her passion for new and adventurous music almost as soon as she began playing. She has dedicated herself to this path, commissioning and premiering countless new works and becoming an expert interpreter of the masterpieces of the last century. Besides her ongoing collaborations with young and upcoming composers, "commanding flutist Elizabeth McNutt" (LA Times) has worked with such recognized figures as Pierre Boulez, Brian Ferneyhough, Harvey Sollberger, Cort Lippe, Philippe Manoury, Russell Pinkston, Roger Reynolds, Joji Yuasa, and Joan Tower.
Particularly drawn to the new sound worlds of electronic music, she collaborates intensively with composers and technologists to create groundbreaking works for flute and live interactive computer systems. Her solo CD pipe wrench: flute + computer, on the Electronic Music Foundation Media label, was recently described as "astounding" (Flute Talk) and "a delightful listen" (SEAMUS Newsletter). Her other recordings are on the CRI and SEAMUS labels.
McNutt has performed across the USA, including concerts in New York City, Minneapolis, Washington DC, Baltimore, Birmingham, Chicago, San Francisco, and Philadelphia. Her international appearances include England, France, Germany, Switzerland, Greece, Korea, and Singapore. Her "cyber-flute" repertoire has been featured at the Los Angeles Philharmonic Green Umbrella Series, the Sonorities Festival in Belfast, Ireland, the IMEB Synthèse Festival in Bourges, France, the Hallswalls Contemporary Art Center, Steinberg Gallery of Art, the Berkeley Symphony, National Flute Association Conventions, June in Buffalo Festivals, International Computer Music Conferences, and SEAMUS National Conferences. She was the first performer to be the featured artist of the Electronic Music Midwest Festival in 2002, and was featured performer at the 2003 Third Practice Festival. She has been a soloist at such festivals as Darmstadt, Scotia, Norfolk, and Arcosanti.
In 2005 McNutt joined the faculty of the University of North Texas, where she directs the contemporary music ensemble Nova. She also co-directs the new music organization Atomic Clock Music Events. McNutt is a frequent lecturer on topics including contemporary performance practice, flute technique, performing with technology, and collaboration. She has lectured at Peabody Conservatory, Louisiana State University, Cincinnati Conservatory, SUNY Buffalo, and Minnesota State University, among others. American Composers' Forum, Colorado Flute Association, Mid-South Flute Society, and New Jersey Composers' Guild have also sponsored her presentations. Her writing has appeared in Organised Sound (Cambridge Press), the National Flute Association's Flutist Quarterly, the Boulder Daily Camera, Music Theory Online, and the Colorado Flute Association Newsletter.
Also a champion of common practice repertoire, in recent seasons McNutt has performed with the Denver Bach Society, the Intermezzo Chamber Music Sessions, and the Loon Lake Live Festival, performing music of Bach and Mozart. McNutt has won awards and fellowships from the Brannon-Cooper Fund, the American Composers' Forum, the Boulder County Arts Alliance Neodata Endowment, the National Foundation for the Advancement of the Arts, Arts International, the Rocky Mountain Women's Institute, the Scientific and Cultural Facilities District of Boulder, and the Open Meadows Foundation. Her degrees are from the University of California, San Diego (DMA, 2000; MA, 1994) and the St. Louis Conservatory (BM, 1990); her teachers have included Harvey Sollberger, John Fonville, and Jacob Berg (flute), and Miller Puckette (computer music).
Daniel Alexander, originally from England, obtained a Masters at the Yale School of Music under Ransom Wilson, and is about to complete a DMA in flute performance at the University of Houston, studying with Aralee Dorough. He can soon be heard on a CD of chamber works by Christopher Rouse with the Calder Quartet for imminent release on E1 Records, and teaches at the Cambridge Flute Masterclass in England with Ransom Wilson, the next edition for which will be in the summer 2010. He also teaches in the Houston area and has performed live on Houston's KUHF radio and with the baroque ensemble Ars Lyrica. Daniel also won the University of Houston concerto competition in 2008, and more recently, performed Steve Reich's Vermont Counterpoint with a group of Yale alumni at the National Flute Association in August 2009.