The Texas Flute Society hosts three flute competitions each year as a part of its annual flute festival
The Myrna W. Brown Artist Competition is open to all flutists. No age limit! The winner of the competition will receive a $1,200 cash prize and be invited to appear as a guest artist at the Texas Flute Festival the year following the competition. Second and Third Place Winners will be awarded $500 and $250 respectively. All entrants must be current members of the Texas Flute Society.
The Donna Marie Haire Young Artist Competition is open to all school age flutists who have not yet graduated from high school (or have graduated during the year of the competition). Winners will receive cash prizes to further their flute studies. The first and second place winners will be awarded $1000 and $500, respectively. All entrants must be current members of the Texas Flute Society.
The Masterclass Competition provides an opportunity for flutists of all ages to perform for our Guest Artists. The competitions generally include a Junior High Masterclass, a High School Masterclass, a College/Adult Masterclass, and an additional masterclass defined according to the specialties of our Guest Artists (piccolo, jazz, orchestral excerpts, …). All entrants must be current members of the Texas Flute Society.
Competition Honorees: Myrna Brown and Donna Marie Haire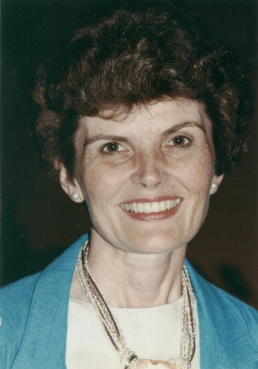 Myrna Brown (July 4, 1937 to November 25, 1990) was a founding member of the Texas Flute Society and served in many capacities. She received her Bachelor of Music from the University of Utah and her Master of Music and Doctor of Musical Arts in Flute Performance at North Texas State University. Flutists with whom she studied include Roger Stevens, William Kincaid, Joseph Mariano, John Wummer, Dr. George Morey, and Geoffrey Gilbert. In addition to serving as the Executive Coordinator of the National Flute Association, Myrna was a member of the teaching staff at the University of Texas at Arlington. Her teaching and performing experience included the Utah Symphony, Arkansas Orchestra Society, Wichita Falls Symphony, Midwestern State University, and North Texas State University.
"The world of the flute has lost one of its most gracious, enthusiastic, and generous inhabitants. We…are fortunate that so much of Myrna's time was devoted to our welfare. She helped carry the breath of musical friendship way beyond the confines of the United States." — Alexander Murray, University of Illinois
Donna Marie Theisen Haire had a great lifelong love of music. She also loved young people dearly, and glorified in using her talents in music, poetry and dramatic arts to increase their enjoyment of learning.
Donna first began helping young people by encouraging her own children to develop interests in music and other arts, and providing them with a wealth of opportunities to learn. Her loving efforts soon expanded to many church-related groups. These included early-childhood education programs, Sunday School classes, and even small, amateur original theatrical productions that featured children as well as adults.
Although Donna was not formally trained as a teacher, this skill seemed to come naturally to her. She was very creative in finding ways to keep young people enthusiastic about learning, often using music, poetry and play-acting by her students. By all accounts over many years, she was adored by her students. She was also adored by their parents, who were grateful to have such a loving and skillful teacher for their children.
Donna was raised in Columbus, Ohio by her parents, Paul and Minnette Theisen. Early-on, she began her great love of music by tinkling the keys of the family piano. Later, as a high school student, she was able to attend summer piano classes at a local college conservatory and, as a result, became an accomplished pianist. Also in high school, she expanded her musical ability by becoming an excellent alto vocalist. She performed in her school's choir, Glee Club and musical variety productions throughout her high school years. She was also a member of a popular vocal trio that performed at many school functions as well as on local television in Columbus. Donna dearly loved to sing and rarely missed an opportunity to participate in choral or small-group performances.
Wherever she went, Donna always found young people to love and make eager to learn through her unique blend of music, poetry and drama. She continued to do so for more than thirty years until ill-health forced her to relinquish her great love.
Donna Marie Theisen Haire passed away at the age of 75 on January 1, 2010. The Texas Flute Society is honored to have been selected to host the Donna Marie Haire Young Artist Competition in her name.